Michel Couturier
"Un Royaume sans Frontière"
photography, video installation, drawings
Opening May 16th 2018 6pm – 21pm
MUSUMECI Contemporary
22,rue des chevaliers.1050 Ixelles
Exhibition 5.17 > 6.15 2018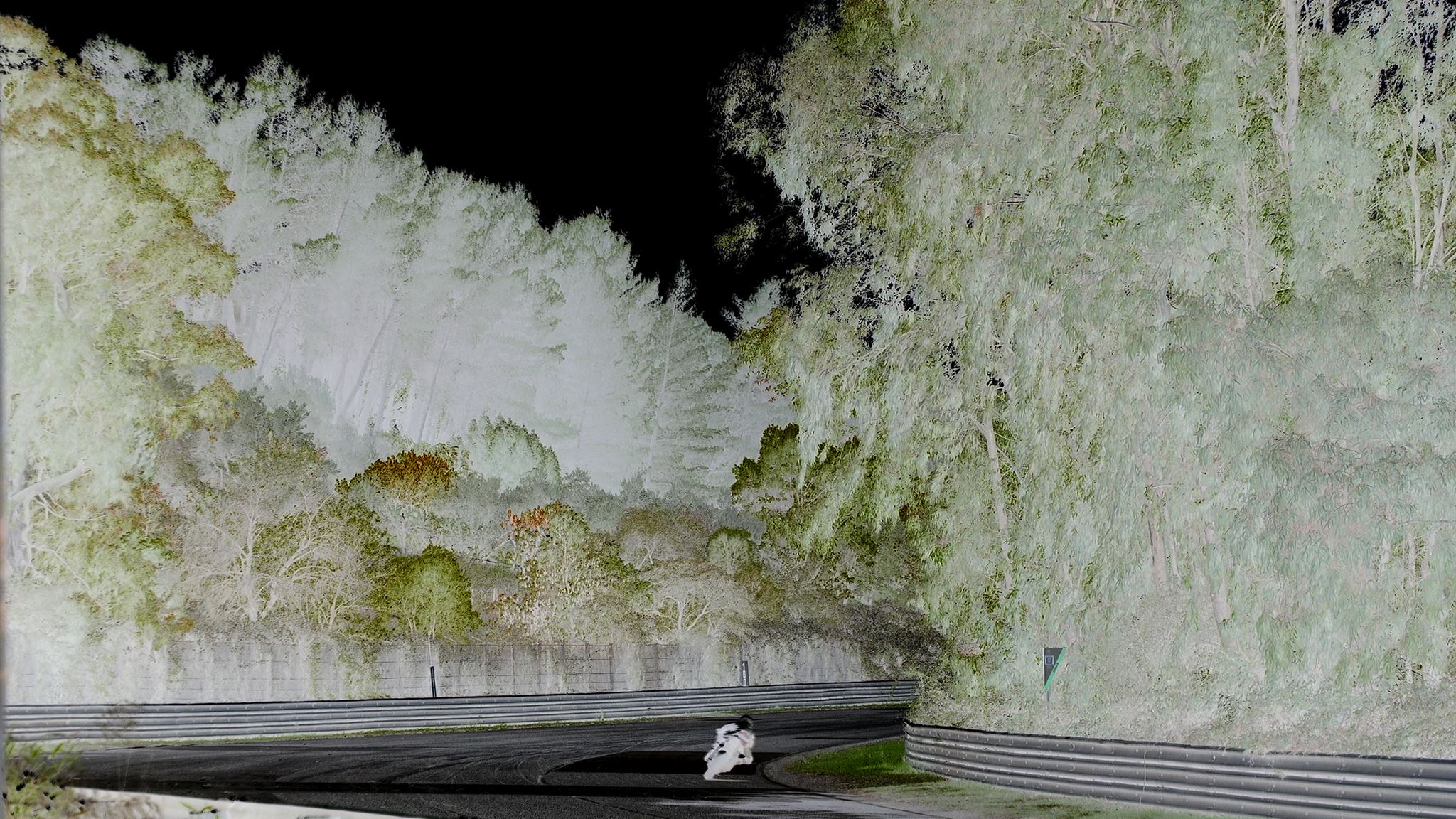 Al di sotto di una costante accuratezza formale, l'artista Michel Couturier rappresenta un universo allegorico che, in questa mostra, si avvale di immagini di eccezionale potenza perché provenienti da un ambiente marcato dalle più acute contraddizioni. I lavori presentati, infatti, fanno parte di una ricerca triennale, condotta in Sicilia e da concludere a Noto, della quale forniscono un primo rapporto, altrettanto affascinato che inquietante e di denuncia. Reazioni certo stridenti, ma inevitabili in questo avamposto d'Europa, esposto a tutte le migrazioni e contaminazioni etnico-culturali; arretrato economicamente, ma tutt'altro che sottosviluppato; dotato di un patrimonio monumentale e ambientale unico, ma oggetto di furiose devastazioni. Le infrastrutture incompiute, i capolavori architettonici in rovina, la natura assediata dal cemento (come il lago di Pergusa, teatro del mitico "Ratto di Proserpina", imprigionato da una pista automobilistica abbandonata e in progressivo prosciugamento) recitano così l'epica abietta e sublime della condizione umana. Nell'anno in cui si celebra Palermo capitale italiana della cultura e MANIFESTA 12 si insedia in Sicilia, Couturier intona un registro antiretorico, una sorta di omaggio anticelebrativo, che sarà stimolante confrontare con le testimonianze altrui.
Ringraziamenti: Filippo Pappalardo, Valentina Barbagallo, Gianpiero Vincenzo, Gabriella Musumeci, Paola Ruffino, Anna Guillot.
Per l'installazione della mostra ringraziamo: Gerardo Brentari et Licia Carpi.
Orario Apertura 15,30 -19,30 o per appuntamento
Contact: musumecicontemporary@gmail.com | +32 0496 67 33 16
+39 330 69 23 88
en______
Beneath an invariably formal accuracy, the artist Michel Couturier depicts a wholly allegoric universe, whose images are exceptionally powerful in this exhibition because they come from an environment imbued with the sharpest contradictions. The shown works are in fact part of a triennial research, brought about in Sicily and to be concluded in Noto, and provide a preliminary dossier, as well seduced as disquieting and denouncing. In short, both strident and unavoidable reactions take place in this outpost of Europe besieged by all sorts of ethno-cultural migrations and contaminations; economically backward, though by no means underdeveloped; provided with a monumental and environmental heritage combining worldwide uniqueness and ferocious devastations. The unfinished infrastructures, the ruins of architectural masterpieces, the concrete besieging nature (epitomized by the Pergusa lake, once evoking the myth of 'Proserpina abduction', now encircled by a deserted motor racing track and on the way of drying up) are thus telling the epic, abject and sublime, tale of the human condition. In the year of Palermo Capitale Italiana della Cultura, as well as the venue for MANIFESTA 12, Couturier opts for an antiretoric tune, an anticelebratory homage of sorts, that will be worth comparing with these concomitant witnesses.
thanks to: Filippo Pappalardo, Valentina Barbagallo, Gianpiero Vincenzo, Gabriella Musumeci, Paola Ruffino, Anna Guillot.
For the exhibition's installation we would like to thank: Gerardo Brentari and Licia Carpi.
Opening Hours: 3:30pm – 7:30pm or by appointment
Contact: musumecicontemporary@gmail.com | +32 0496 67 33 16
+39 330 69 23 88